Who we are
Developing unique biolubricants
for diverse applications and markets
Liposphere Ltd. is an innovative female-led, biomedical Israeli start-up spun out from the Weizmann Institute of Science in early 2019. The company has developed AqueousTech as a unique platform technology of unmatched, water-based biolubricants to deliver ultra-low friction and efficient lubrication relevant for various medical and technological applications. Liposphere focuses on the orthopaedic and ophthalmic sectors based on market considerations.
The remarkable discovery of the Hydration Lubrication Mechanism and its resulting technology, for which the company holds the exclusive IP license, has been established over the past two decades under the guidance of Prof. Jacob Klein at the Department of Materials & Interfaces, Weizmann Institute of Science.
Liposphere's co-founders Dr. Ronit Goldberg (CEO) and Dr. Sabrina Jahn have worked together in Prof. Klein's academic setting for several years before spinning out Liposphere. Liposphere is funded by the Israeli Innovation Authority and highly experienced private investors.
The Spinoff Prize 2020, organized by Nature in partnership with Merck KGaA has highlighted Liposphere as one of the 44 most exciting, science-based firms spun out from academic environments.
A "One to Watch 2020"!
"Our knowledge of hydration behavior
paves the way for us to develop products that
can hold water much more efficiently
than current solutions on the market!"
Liposphere's Founders Team
Ronit Goldberg
Co-Founder, CEO
PhD in Chemistry, Weizmann Institute
ronit.goldberg@lipo-sphere.com
//  Ronit is an expert in liposome research and development, in particular focusing on liposomes as efficient water-based boundary lubricants. She has over 10 years of experience in leading and managing applied POC projects. 
Sabrina Jahn
Co-Founder,
Business development
PhD in Physics, University of Cambridge
sabrina.jahn@lipo-sphere.com
//   Sabrina has profound experience in identifying new interdisciplinary research and product opportunities. She has a strong track record in successful governmental and private fundraising.
"We are supported by a highly
experienced team of scientific,
clinical and business advisors."
Liposphere's Management Team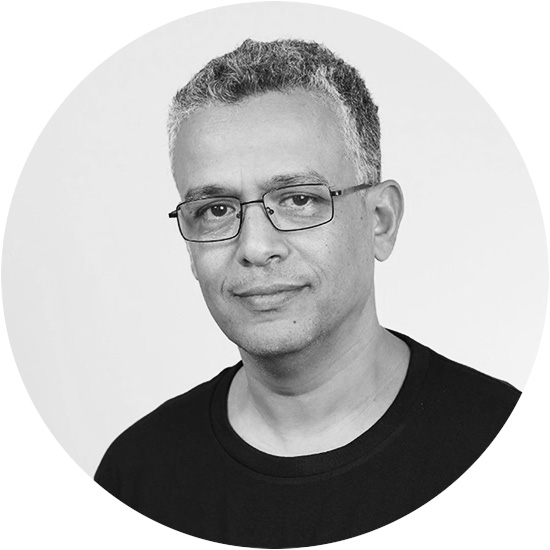 Asaf Grupi
CSO

PhD in Physics, Bar-Ilan University
asaf.grupi@lipo-sphere.com
//   Asaf is a multidisciplinary researcher with over 20 years of experience in research design and implementation in various scientific fields, including lipid and protein biophysics. He has substancial expertise in the development of novel analytical methods, with 7 years experience managing R&D teams.
Natalie Harats
Head of Operations
MA in Logistics & Economics
natalie.harats@lipo-sphere.com
// Natalie is an operations manager with over 10 years of experience across various modalities of the field and a proven track record of streamlining processes and driving operational excellence. She holds an MA in Logistics, economics & interdisciplinary studies and has a strong background in ERP execution, procurement and overseeing IT management and office administration.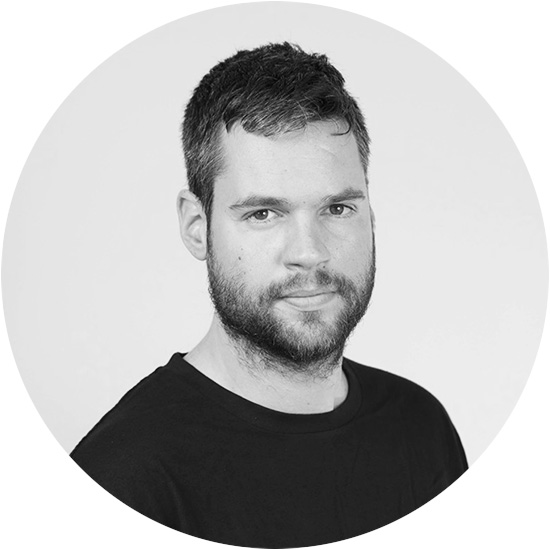 Almog Karlinsky
Head of Production
BSc in Chemistry, Hebrew University Jerusalem
almog.karlinsky@lipo-sphere.com
//   Almog is an experienced process engineer with a track record in pharmaceutical facility design and construction. He has a strong background in nanomaterial formulation chemistry and has been working in the medical device industry for the past 5 years.

Our mission and goals
Aiming for market leadership
with AqueousTech
Surfaces in motion are highly prevalent in nature and technology. In biological systems, concepts of friction, lubrication and wear are of utmost importance to maintain physiological function. In case of impairment of these concepts, pathological conditions can arise. Clinically, high friction of sliding surfaces is often associated with pain for the patient. 
Our joint vision is to directly address this general problem, either in the ophthalmic, orthopaedic or technological sector, by using our unique, biocompatible, superlubricious AqueousTech formulations to reduce wear and lower friction while improving lubrication and the outcome overall.
At Liposphere, we aim to ultimately revolutionize the market of water-based lubricants. With regard to technological or industrial applications, our approach of using hydration water as the lubricating element is part of the effort shifting the paradigm from oil-based lubrication towards the sustainable, green solution using water-based lubricants.
Science & Technology
Deep expertise in biolubrication

The scientific core of Liposphere's technology is based on the discovery of the groundbreaking Hydration Lubrication Mechanism, published in several papers in Science and Nature in recent years (1-3). This has led to the development of Liposphere's products (currently Investigational Devices, not for sale). Hydration lubrication allows for the understanding of friction and lubrication processes in aqueous media and biological systems.
Sub-nanometer thick hydration layers able to resist high loads and pressures serve as the lubricating elements that form around charges and zwitterionic groups due to the large electric dipole of the water molecule.
These hydration layers are the crucial element behind of the hydration lubrication mechanism. Hydrated charges between sliding, confined surfaces can hence bear a large normal load, while maintaining its strongly attached hydration layer. Under shear these compressed hydration layers respond in a fluid manner as long as its relaxation rate exceeds the shear rate (4).
This combination of sustaining a large normal load, together with a fluid response to shear, results in striking lubrication properties. Applying this knowledge allows Liposphere to manufacture highly hydrated, superlubricious biomaterials.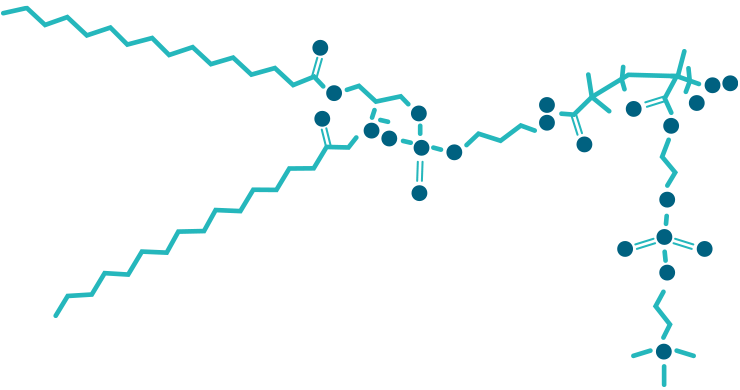 Contact us
Would you like to contact us? Call us or send us a message using the contact form – looking forward to hear from you.
Liposphere Ltd.
Aarava 1
6th Floor
Givat-Shmuel 5400804
Israell

Office:  +972 (0) 732113227
E-Mail:  contact@lipo-sphere.com