AqueousTech
Introducing our platform technology
AqueousTech spontaneously adsorbs and coats biological as well as artificial surfaces to form a robust boundary layer with extremely effective lubrication at the interfaces as they slide past each other. This boundary layer is capable of protecting surfaces from wear and tear under mechanical stresses and can be applied as a pure lubricant, surface coating or combined drug delivery/lubrication vehicle.
AqueousTech formulations are composed of lipid bilayers, which form stable and durable 3D spheres (liposomes), while exposing conjugated zwitterionic polymers at their surface in an aqueous environment. These zwitterionic polymers allow for the stabilisation of the liposomes, but also provide together with the properties of the lipid head groups as such the actual components for superior hydration and hence lubrication.
Liposphere's formulations are capable of lowering high tear and wear forces by 3-5 orders of magnitude as scientifically shown (5). The formulations have been proven stable and homogeneous at room temperature over a long period of time. In-vitro, the survival of different cell types after exposure to AqueousTech fulfills the requirements to be considered non-toxic according to ISO guidelines relevant for market approval.
"We develop unique biomaterials,
which reduce friction and wear efficiently within and/or interacting with the body."
Our innovation in 3 Minutes
The range of applications
One technology, many
applications and markets
As AqueousTech has been developed as a platform technology, it can be easily adapted and used in different target markets. We currently focus on the orthopaedic and ophthalmic sector as we are convinced of the impact that our technology will generate in these markets. The potential of creating highly lubricious surfaces and to encapsulate and deliver substances of distinct chemical nature provides endless future possibilities for product development.
Our present strategy focusses on the commercialization of the pure boundary lubricants, AqueousJoint and AqueousEye, first before developing formulations, which encapsulate active ingredients. The encapsulation development is envisaged to be performed in partnership with an established, strategic, commercial player.
Liposphere's current applications
Intra-articular knee injectable
Protecting joints by
reducing friction
AqueousJoint (Investigational Device) will target the Osteoarthritis market as an intra-articular injectable. AqueousJoint acts as a boundary lubricant, which directly protects the cartilage surface of the knee. Current approved injectable competitor products based on hyaluronic acid are primarily viscous supplements, hence being subject to the fast metabolic turn-over of the synovial fluid of the joint.
After local administration in the knee joint of an animal model, we have shown prolonged retention time of up to 50x compared to the present solution on the market. The global viscosupplementation market was valued at USD 3.5 billion in 2018 and is expected to grow at a CAGR of 9.1% to reach an estimated value of USD 7.1 billion by 2026 (6).
The market is anticipated to boom due to an increase in geriatric population. Almost 90% of prescriptions of viscosupplements are intended for the treatment of knee osteoarthritis.
// Reducing friction significantly by protecting cartilage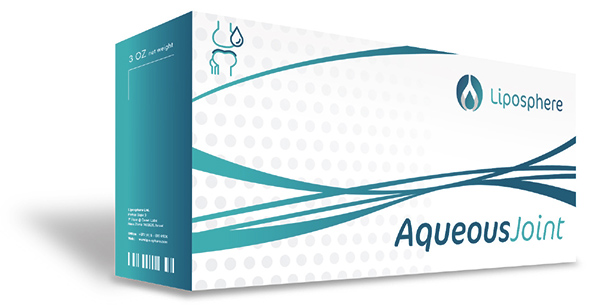 Future markets in planning
Contact us
Would you like to contact us? Call us or send us a message using the contact form – looking forward to hear from you.
Liposphere Ltd.
Aarava 1
6th Floor
Givat-Shmuel 5400804
Israel

Office:  +972 (0) 732113227
E-Mail:  contact@lipo-sphere.com